Hello,
In the documentation of PicoCoreMX8MM pin J2-56 in chapter 3.1 is mentioned as input. Below in chapter 4.3 the same pin is mentionend as output. What is the function of this pin?
The schematic of the baseboard allows interpretation of both, input or output.
forum.fs-net.de/wcf/index.php?attachment/440/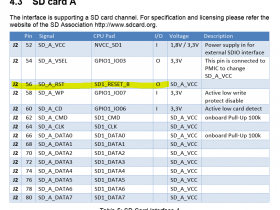 In the documentation of PicoCoreMX8MN the same issue but in different chapters.
Thank you for reply.
Best regards,
Daniel