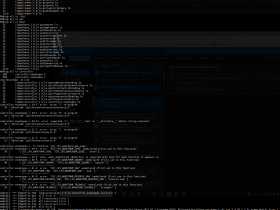 Host PC: Ubuntu 22.04 AMD64
Toolchain: fs-toolchain-9.3-armv8ahf - Provided by fs
Hello,
I've been trying to solve this for several days but I haven't succeeded yet.
Buildroot fails in compilation. Fails in original fs config.
How to reproduce the problem:

./setup-buildroot output
cd fsimx8mm-B2021.06/output
make fsimx8mm_wayland_defconfig
make
I think that if no one on the forum is aware of this it is because everyone uses Yocto except us. I don't like this situation and I 'm thinking of switching to Yocto.